After coming back from Europe this past summer and lugging more photo equipment than I ever have in the past,  I started to give some serious thought to the emerging world of mirrorless interchangeable lens cameras.  After a few days of research I settled on the Olympus OM-D E-M5
and initially paired it with the 12mm f/2.0 lens
.  Since I shoot mostly landscapes, I thought a nice wide prime would be the best to start with.  What I didn't expect was that 5 months later the OM-D would be  my go to camera,  and I would only grab the DSLR a handful of times (mostly out of feeling bad for it).

Around the internet you'll hear people saying different things about mirrorless — electronic viewfinders stink, you can't get shallow depth of field, the quality/speed/focusing just isn't there.  While all of that may have been true over the past couple of years while the technology was improving, I seemed to have lucked out, entering the market when a lot of those problems have been solved.
That said, there are definite pros and cons of the OMD as opposed to my DSLR.  There's also a bit of a technology curve to be overcome with the OM-D (this FAQ helps)  Since I know how to operate a camera I thought I'd pop the lens on there and shoot away, but it did take me a week or two to really become familiar with the menu system and how to move around properly.
Things I love about the OM-D —
In body 5 axis image stabilization.  Can't say enough about this one.  I can easily take pictures down to 1/20 of a second handheld.
Electronic viewfinder.  Seeing what your picture is going to look like before you take it is nothing new to someone who uses the screen on the back of a point and shoot, but there's something about framing your image in the viewfinder (like you're used to coming from a DSLR world) but being able to see the exposure of the image change when you change parameters or dial in some exposure compensation.  In tricky lighting situations I don't miss a shot anymore.  I  don't have to take one shot, check it, and realize it was way underexposed due to strong backlighting.
Tilting OLED touchscreen.  A couple of things I thought I would never really care about on a camera — a tilting screen and the ability to swipe through photos.  I have to say I enjoy both of these features a lot.  When I'm using a tripod I use the screen to compose my shot most of the time now.  The tilting is especially nice if I'm taking something at a lower angle.
Seamless use of the screen on the back and the viewfinder.  Olympus put a little sensor up by the viewfinder to 1. turn it on/off when you raise the camera to your eye (this saves power and makes it really feel like a DSLR) and 2. to turn off the live display on the back as you raise the camera to your eye and move the display to the viewfinder.  I find this to be a slick little feature, even though I only really use it in the first way mentioned.  There's also a nice button right next to the viewfinder to manually push the display to the back screen.  I use this all the time when I hand someone else my camera to take a picture since people are more used to framing on a large screen.  That said, I've handed this camera to more friends than I've ever handed my DSLR to, and even had them use the viewfinder to frame shots, and I haven't heard a complaint yet (and I have more keepers than ever with other people taking a picture).
Face detect.  I know some of the newer DSLRs have this kind of stuff if you use a live view mode, but to me, the live view on DSLRs is always a bit clunky, something thought about much after the the fact and not built from the ground up.
Live view long exposure – This is such a cool feature!  I can literally start the camera on a long exposure (imagine some kind of night time scene with cars coming through and a sky that might take about 30 seconds to expose) and watch the scene being built up, then stop it when I think it looks good.  Check this video out for this feature in action.  Another cool thing about the long exposures, if I'm taking a night scene and I don't know how long the exposure will be to get a nice sky, I can dial in my exposure, say f/8 at 10 sec and then keep increasing my exposure time until the camera reads a "proper" exposure, and it will actually show me what a sky will look like with a 30 second exposure.  That's pretty amazing to me (and was a bit of a shock the first time I noticed it).
The size!  I can't stress this one enough.  This camera doesn't intimidate people.  It doesn't break your back carrying it around all day (even with a wide array of lenses).  I'm able to carry this camera and a couple lenses in a small old DSLR shoulder bag that fits in my backpack that I bring to work with me every day.  That means I always have my camera without having to think about it.
Awesome SMALL lenses.  I admit that when I started down this road I told myself I'd just get one lens to start out with.  I don't think it took more than a week or two and I had bought my second.  At the time of this writing I have four with my eye on a fifth.  The crazy thing is that the majority of them are extremely high quality FAST lenses that all fit in the palm of your hand.
It's quiet.  Compared to the mirror slap in a DSLR,  all you hear in the OM-D is the shutter.  While it's still a very noticeable sound, it's nowhere near how loud the mirror slap sounds in a semi quiet church during a wedding.
Things I miss about using my DSLR —
Scrolling through images on the DSLR was lighting fast.  I can't say the same with the OM-D.  When you're taking lots of images and sometimes time lapses, the ability to scroll from image 1 to 376 in a flash is very nice.
On the DSLR I was able to physically separate my focus/metering button and my shutter.  I haven't found such a way to do that on the OM-D.
Even though the DSLR was big, it had a nice hefty grip on it.  I always felt that I had a good hold on the camera.  I actually like using the OM-D without a strap a lot, since it's so small, but the potential to drop it seems high since it doesn't have a big chunky grip (some of the newer models have added a grip).
As you can see, there isn't much that I really miss.  This was even a surprise to me as I went on this mirrorless journey.  I still use my DSLR for a few things, but I will for sure never travel with it again.  I also outfitted the OM-D with a Lance Camera strap (I honestly wish I had changed to something like this for my DSLR years ago).  I mentioned that I added a few lenses since the beginning, here's the entire list.
Ok. Enough talk!  Here are a handful of shots from the OM-D in the past 5 months.  Some are my favorites, some are just snapshots that I think really reflect the quality the micro 4/3 system.
Panasonic 25mm at f/1.4 | 1/25 sec | ISO 3200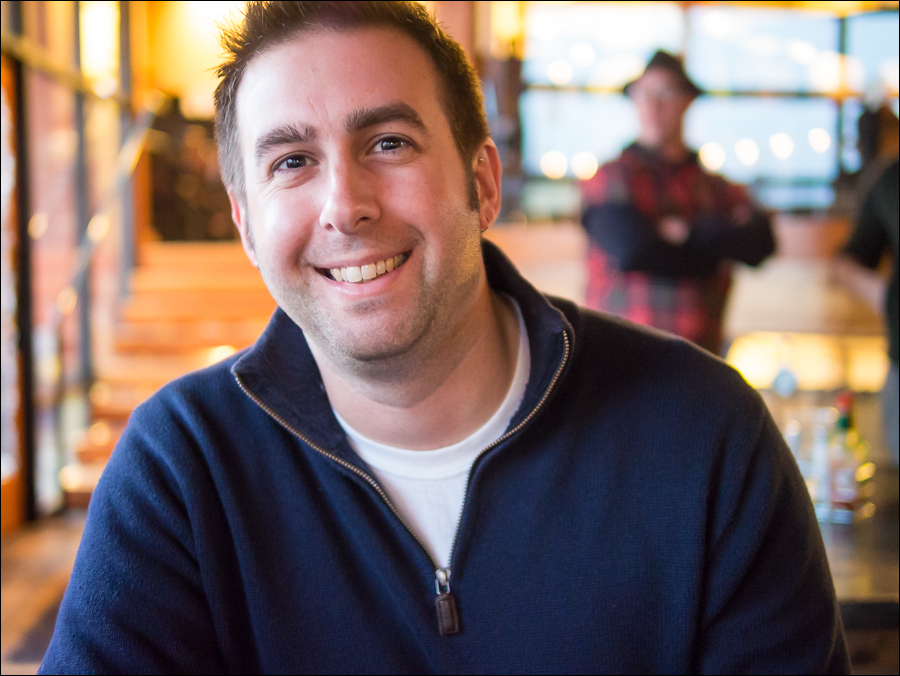 Olympus 12mm at f/6.3 | 3.2 sec | ISO 200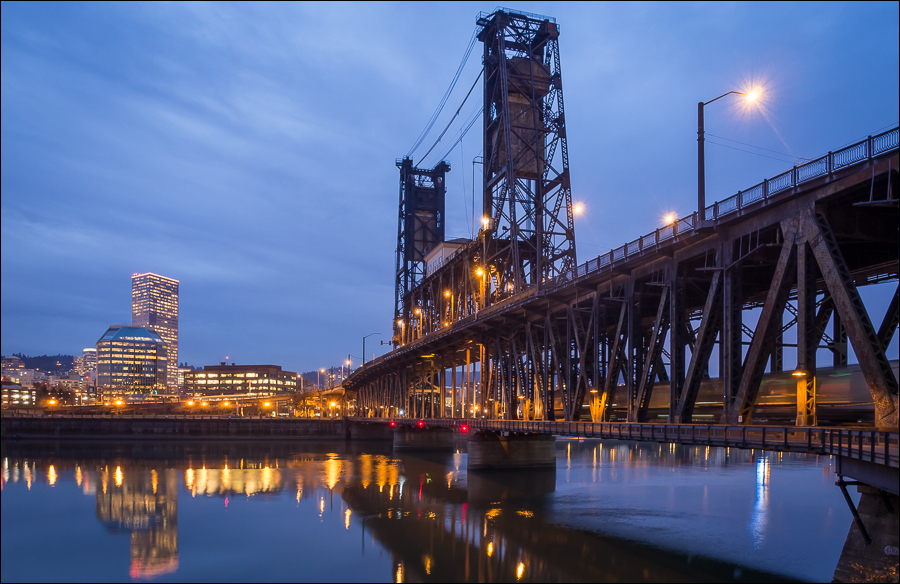 Panasonic 25mm at f/1.4 | 1/20 sec | ISO 200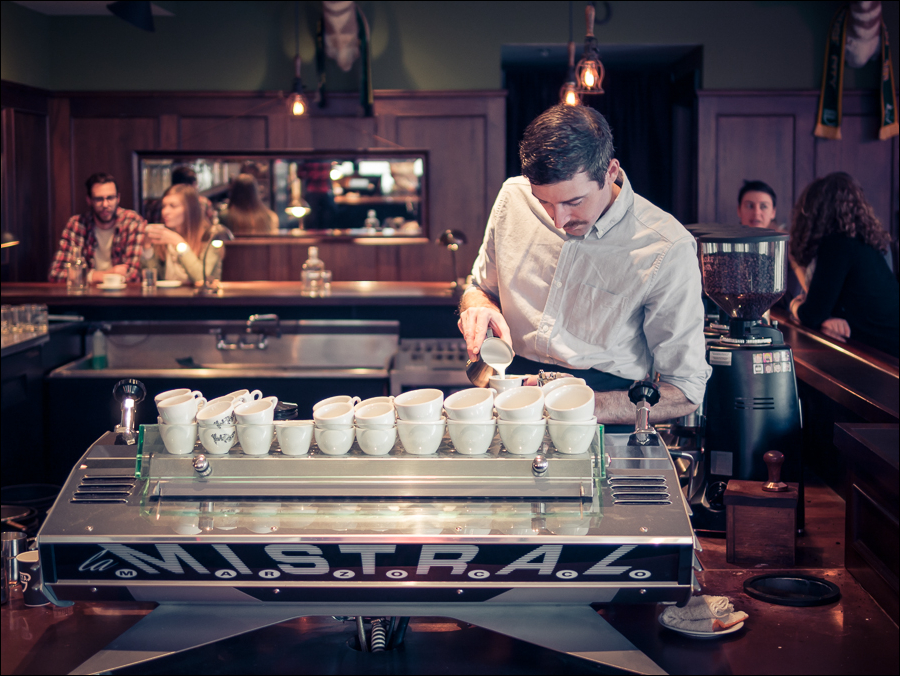 Olympus 12mm at f/2.2 | 1/100 sec | ISO 200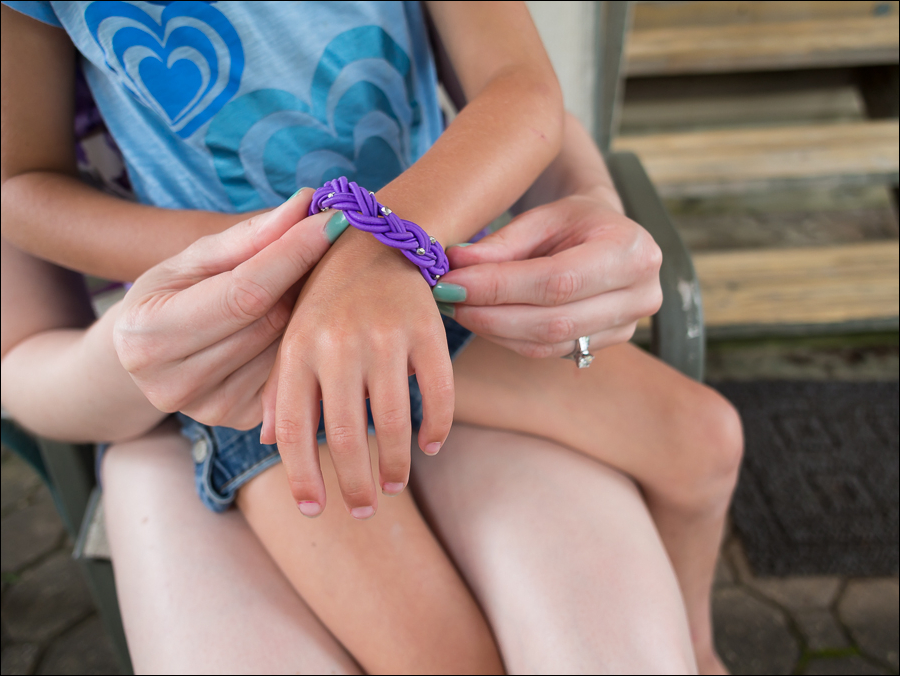 Olympus 40-150 at 45mm | f/7.1 | 25 sec | ISO 200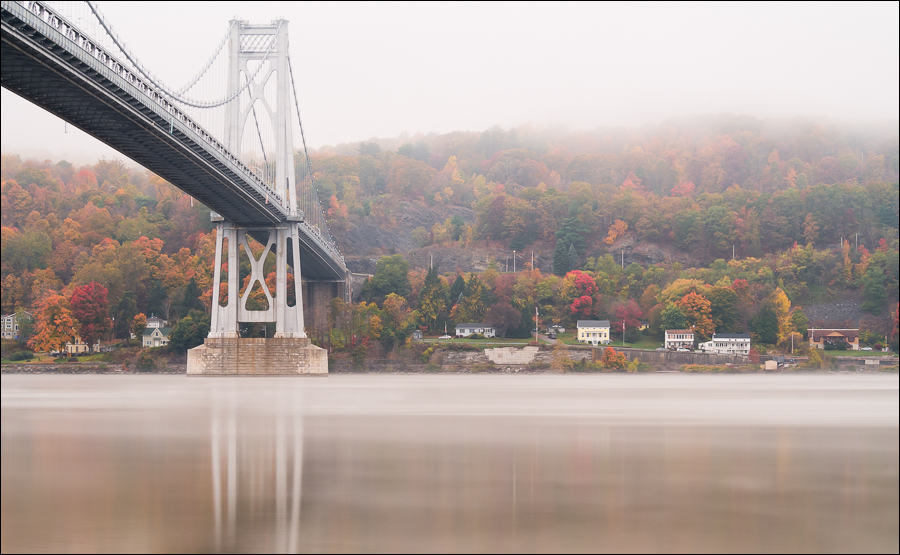 Olympus 45mm at f/2.0 | 1/400 sec | ISO 200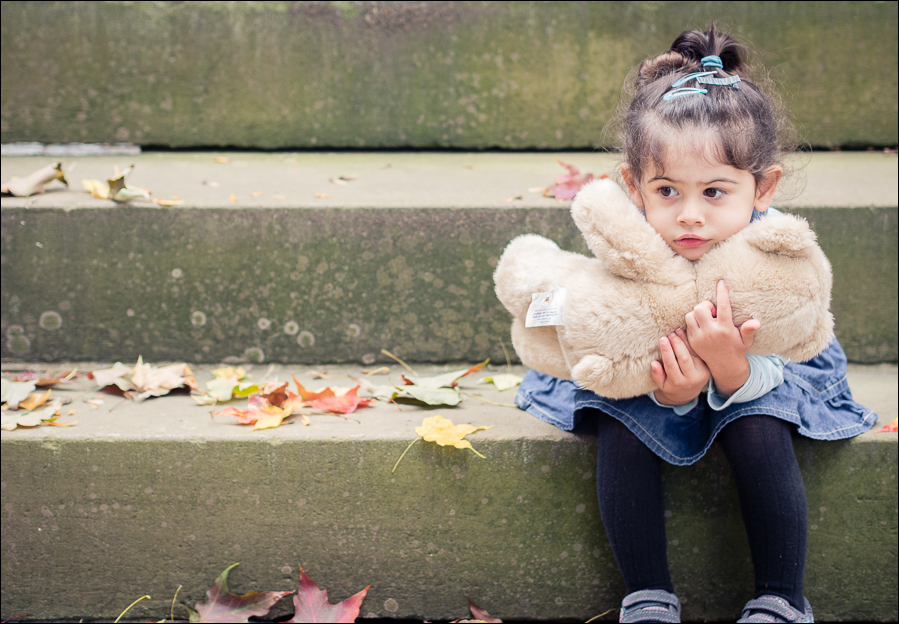 Olympus 45mm at f/2.0 | 1/320 sec | ISO 200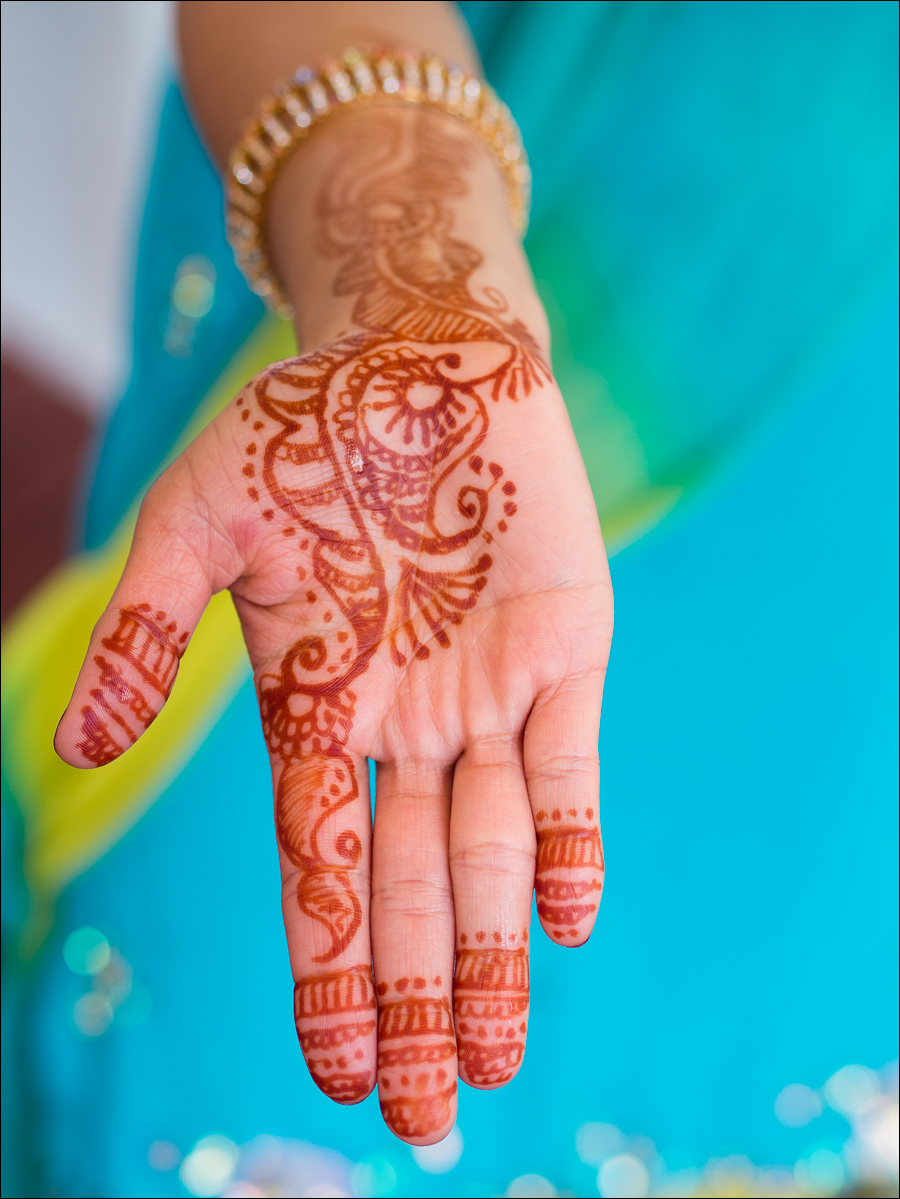 Olympus 12mm at f/10 | 5 sec | ISO 200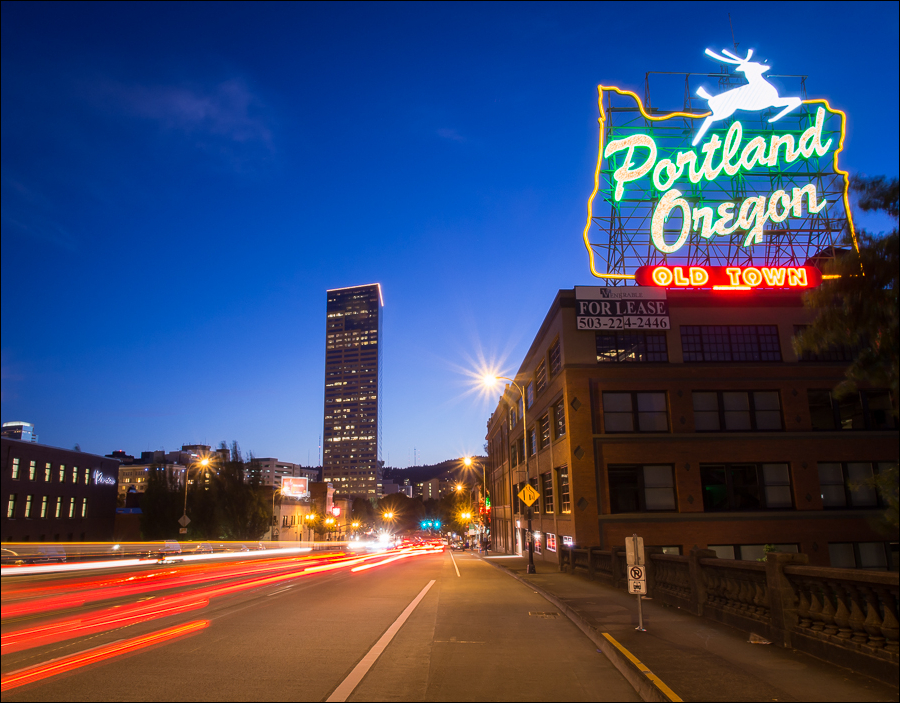 Olympus 45mm at f/1.8 | 1/125 sec | ISO 500