A couple of years ago I ran across an article online about how to make a homemade lightbox. I spent a Saturday morning putting together a rather large (non collapsible) one that you can see here, along with a few shots I took with it. I didn't have the space to permanently keep it set up, and it was pretty big and fragile for a closet, so storing it was always a challenge. At some point, I wound up getting rid of it, but still wanted some kind of lightbox for taking nicely lit shots of small to medium size things. This weekend I finally got around to making a bit smaller lightbox (12″x12″) that's collapsible. The box is held together with velcro strips and now can easily collapse down to be stored without danger to the structure. I recommend something like this for any photographer, it's one of the cheapest projects you can do and you probably have most of the materials at home already.
Materials used: Tracing paper, cardboard box, sticky back velcro strips (this is probably the most expensive item), marking pen, x-acto knife, razor blade, ruler, scissors, scotch tape, packing tape. The external lighting will only cost you around $10 per 500 watt halogen, and it's great to have some work lights around the house anyway.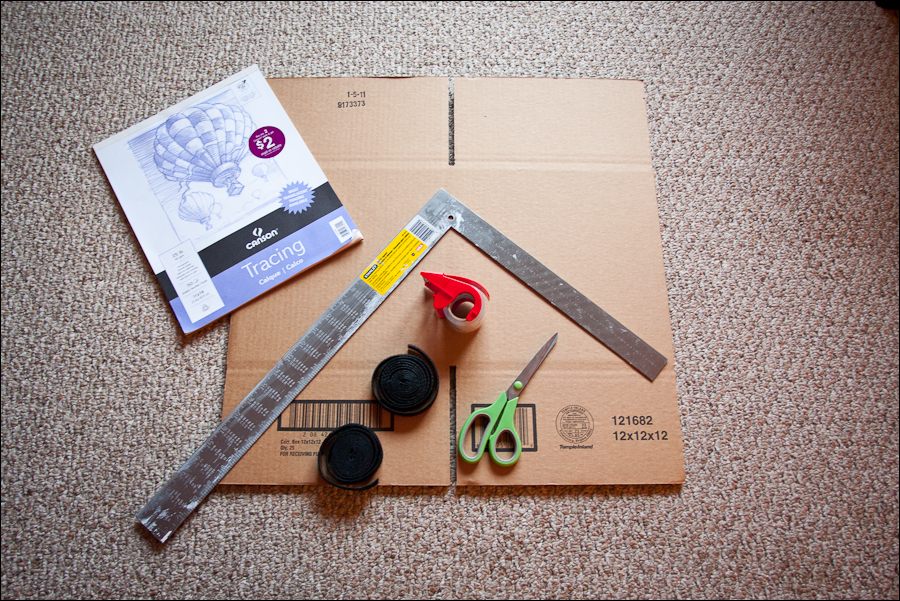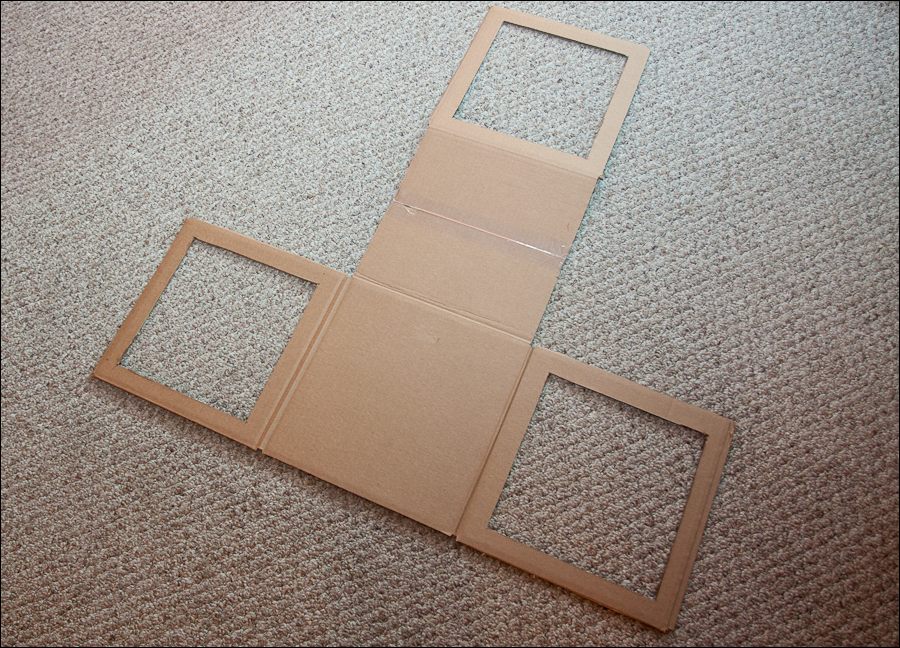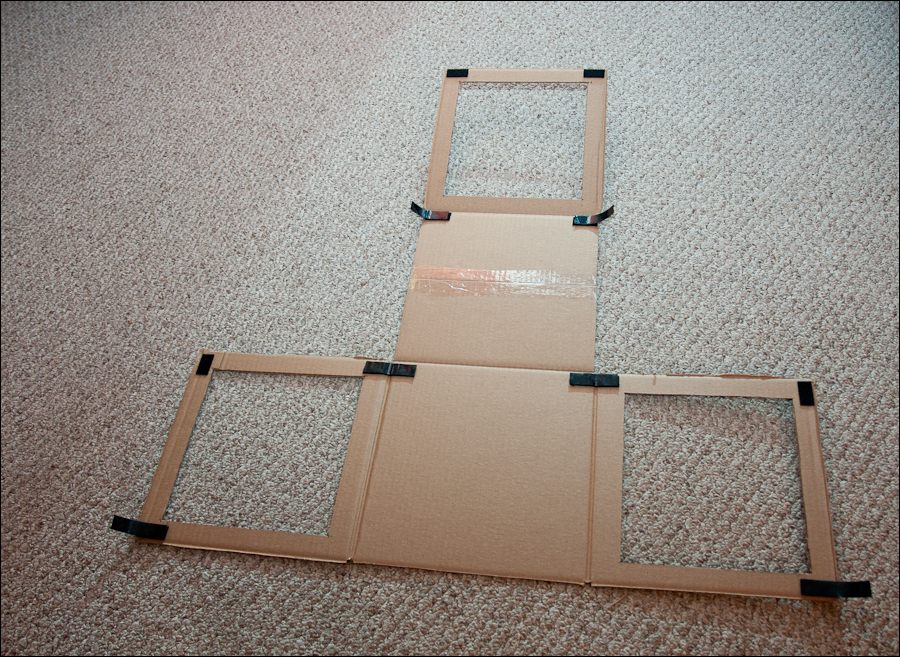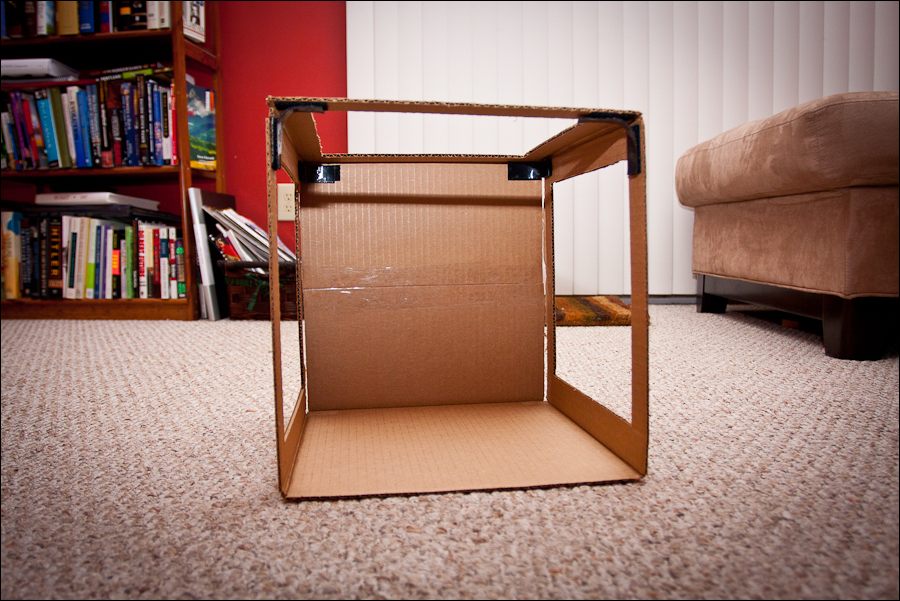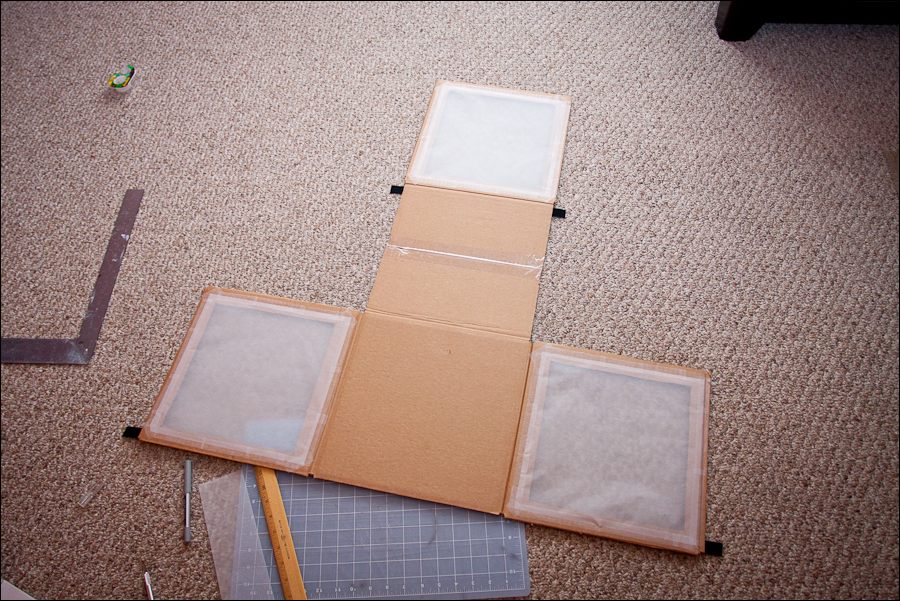 You can see the corners joined here as well as the velcro tab for the background to stay in place.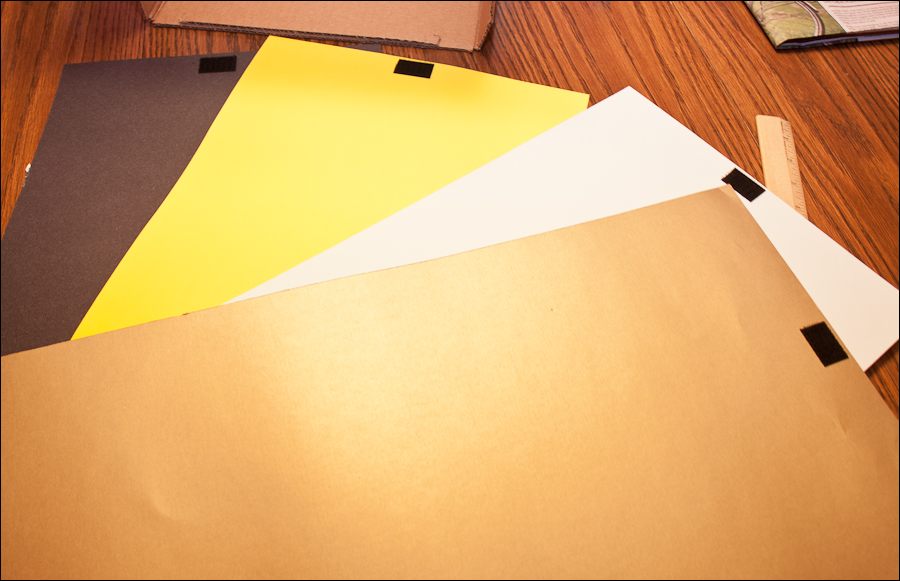 I also added a small strip of cardboard at the front of the box as a "stop", so the background won't slide out
Sunglasses weren't really the best test subject, they pose a lot of reflection problems, but you get the idea.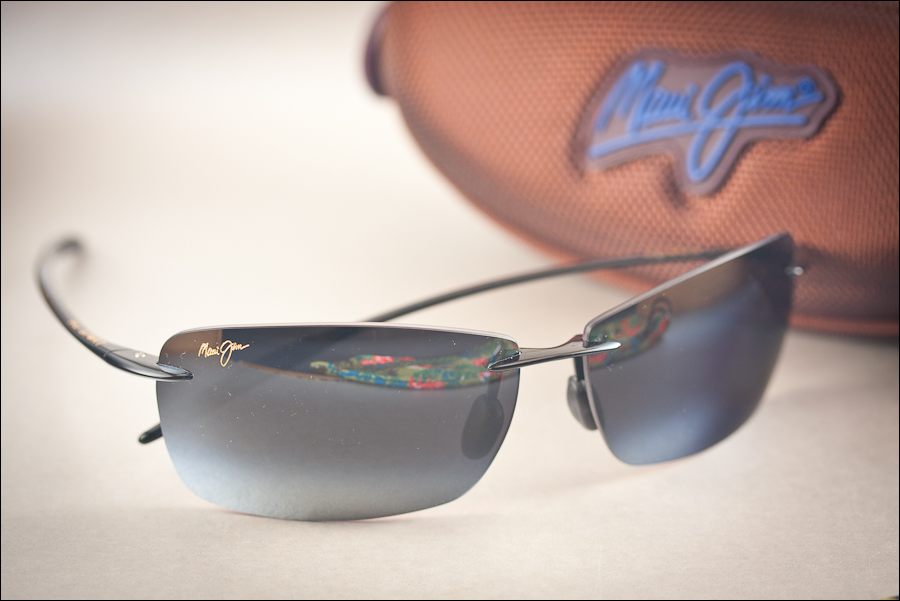 Here are a couple more example shots